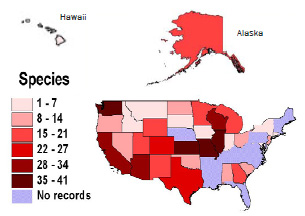 APHCR-W - long term mosquito surveillance from U.S. Army installations in 20 western states
Mosquito trap data at the US Army Public Health Command Region-West (APHCR-W) dates from 1947, making this one of the longest running mosquito surveillance programs in the world, and providing a unique resource for understanding changes in mosquito occurrence and abundance in the United States. Georeferencing, which allows collection locations to be mapped for spatial analyses, was undertaken by VectorMap, resulting in over 100,000 mapped records mainly from US Department of Defense (DoD) facilities in the western United States. More information.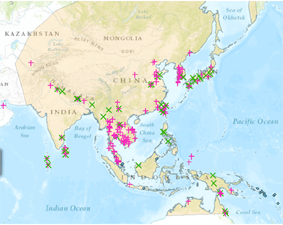 WRAIR/NMRC/OHIO STATE UNI - Towards the first comprehensive map of mite-borne scrub typhus risk areas.
For the first time, a comprehensive map of human scrub typhus cases has been established, via the VectorMap data portal. Scrub typhus is an acute chigger-borne febrile disease that is endemic in the Asia-Pacific area, and was responsible for thousands of cases and hundreds of deaths in soldiers during World War II. To date the endemic focus of scrub typhus has been poorly defined, but investigators have used literature reports to map probable and confirmed human cases via the Mite map service within VectorMap. These data will facilitate patient diagnosis by making the clinician more aware of the threat in the immediate area where patients seek treatment. More information.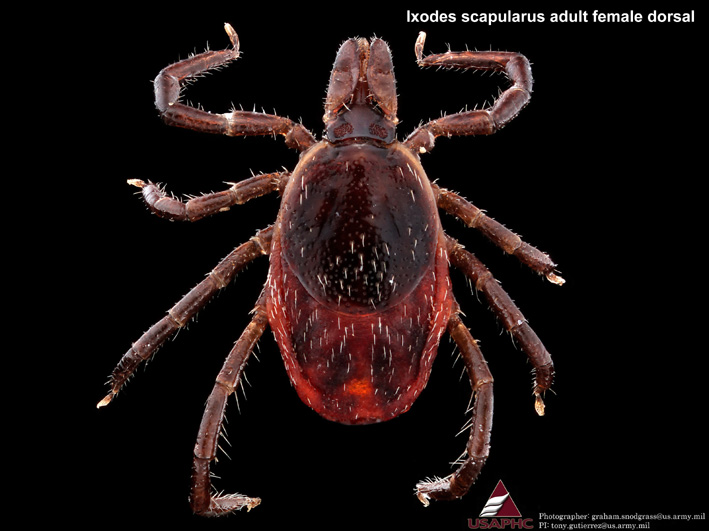 U.S. Army Public Health Command: Department of Defense Human Tick Testing Kit
The Department of Defense Human Tick Test Kit (HTTK) is a free tick identification and pathogen testing service provided by the U.S. Army Public Health Command (USAPHC). Ticks collected in the continental U.S. by military personnel, military dependents and DOD civilian employees are submitted via the HTTK for identification and pathogen screening by the Tick-Borne Disease Laboratory of the Entomological Sciences Program of the USAPHC. Collection locations and pathogen screening results are databased and used to inform tick-borne disease risk assessment for DoD personnel and their families within the U.S. To date, there are 24,165 tick records mapped in VectorMap from the HTTK. More information.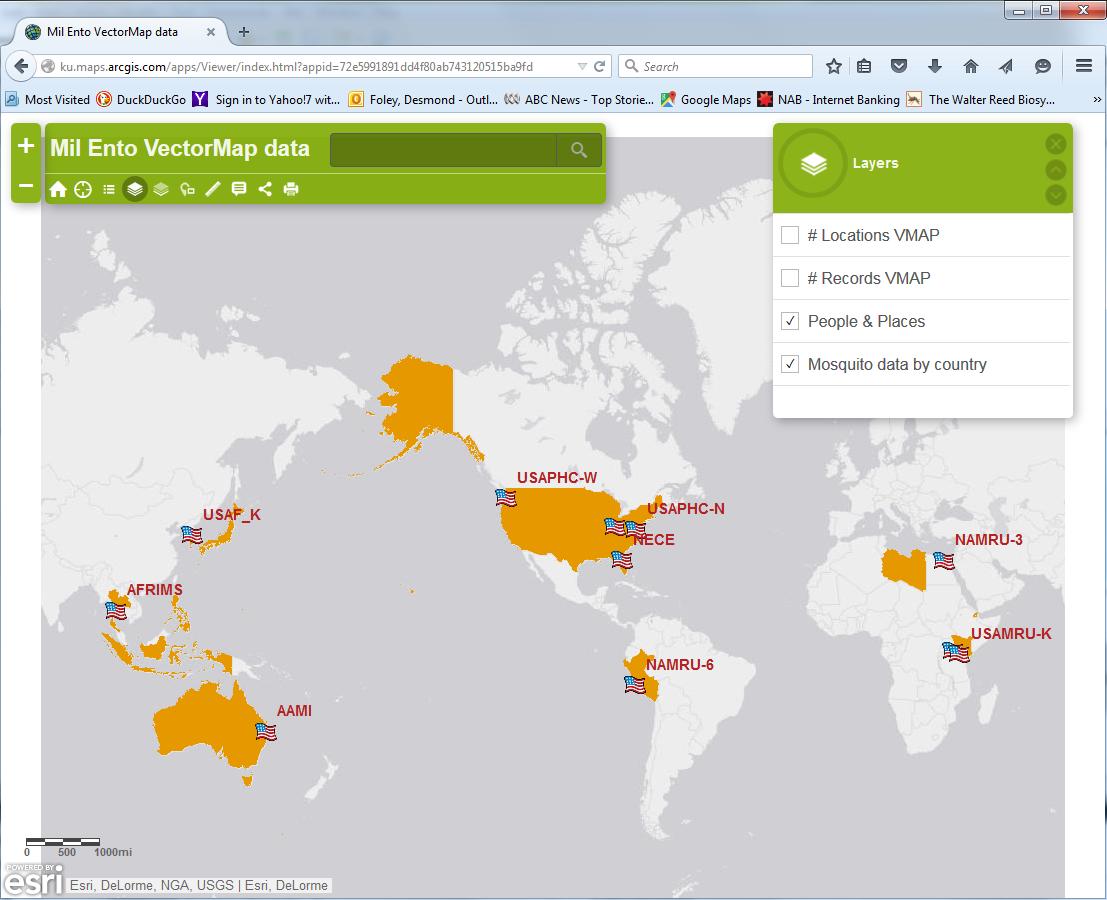 Entomological Surveillance Working Group (ESWG)
We have formed an Entomological Surveillance Working Group (ESWG) to better coordinate, standardize and synergize our respective biosurveillance efforts to maximize the usefulness of entomological and associated pathogen screening information for our military partners. WRBU has also volunteering to help establish a mosquito, sand fly and tick voucher specimen repository as part of the Smithsonian / WRBU national arthropod and frozen DNA collections.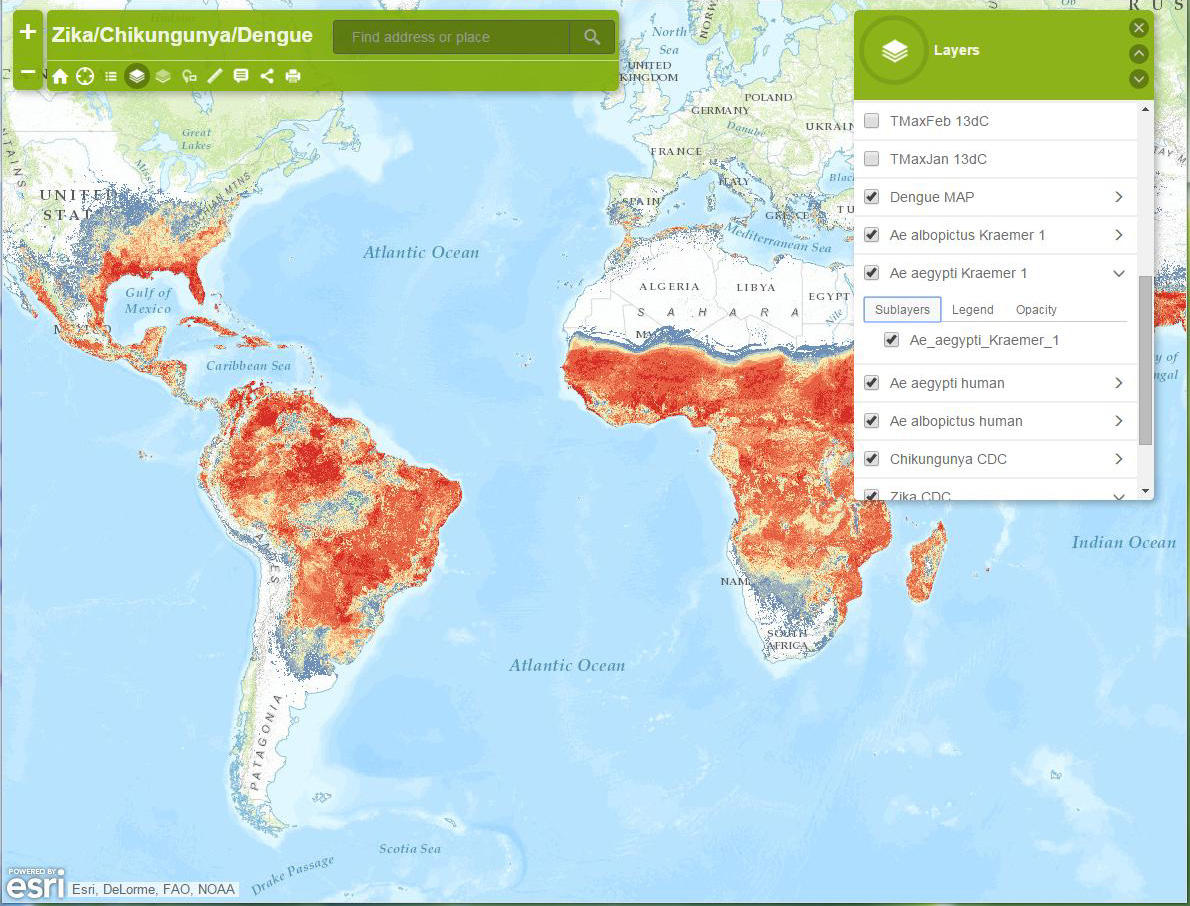 Vector hazard for Zika/Chikungunya/Dengue
With the spread of the Zika virus we have responded by gathering information from VectorMap about the distribution of the primary vectors, Aedes aegypti and Ae. albopictus to assist in understanding the potential vector hazard. Zika along with Chikungunya and Dengue share vectors, so the information about Zika presented here will be useful for understanding the distribution of all of these mosquito-borne pathogens.
More informationMore information.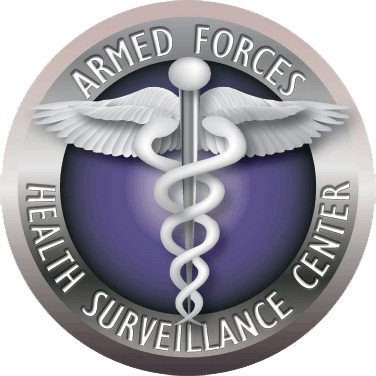 Copyright 2014 |
Smithsonian Institution
|
Privacy
|
Terms of use