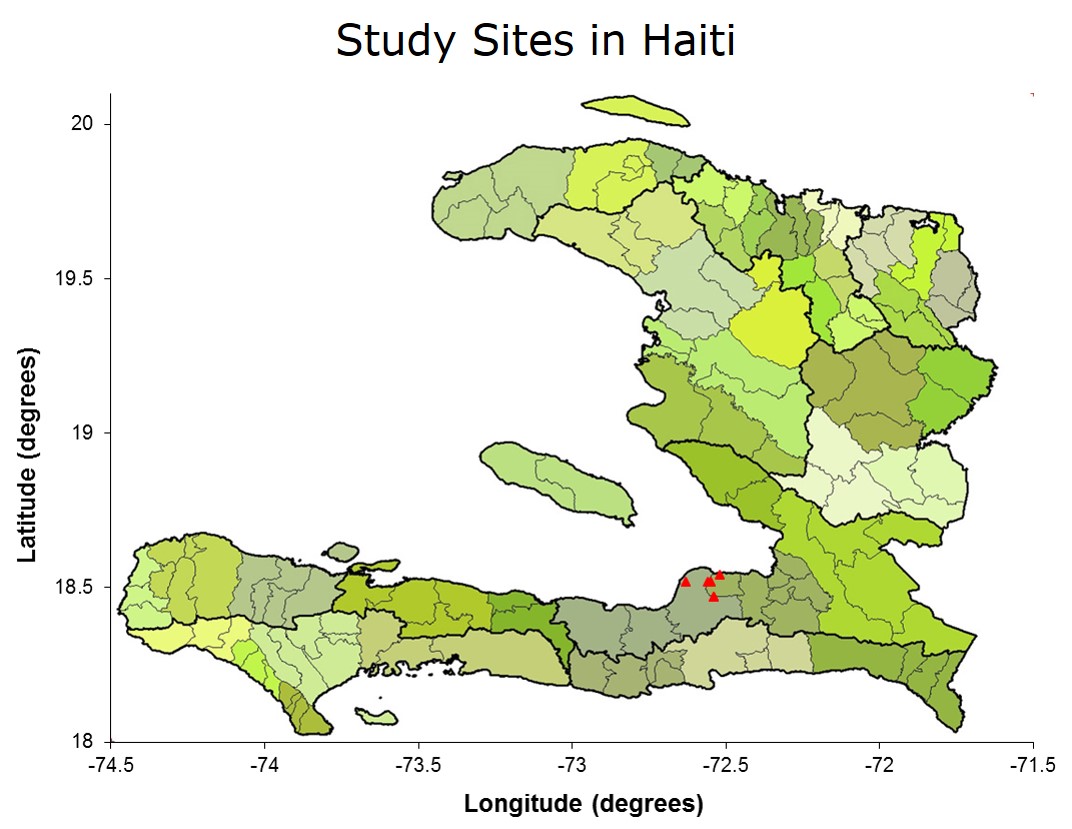 Entomological Surveillance for Zika virus Transmission in SOUTHCOM AOR
Emerging infectious diseases such as Zika virus are expanding their ranges, and the Caribbean has recently been experiencing an explosion in cases of Zika virus infection. Due to the lack of treatment options for Zika, there is a need to monitor areas where transmission is occurring to improve risk communications and force health protection recommendations. Although Ae. aegypti and Ae. albopictus are considered the primary vectors of Zika, it is possible that other mosquitoes, especially in a new niche, may play a role in Zika transmission. Visit this project page to learn more about this project and to view collection results to date.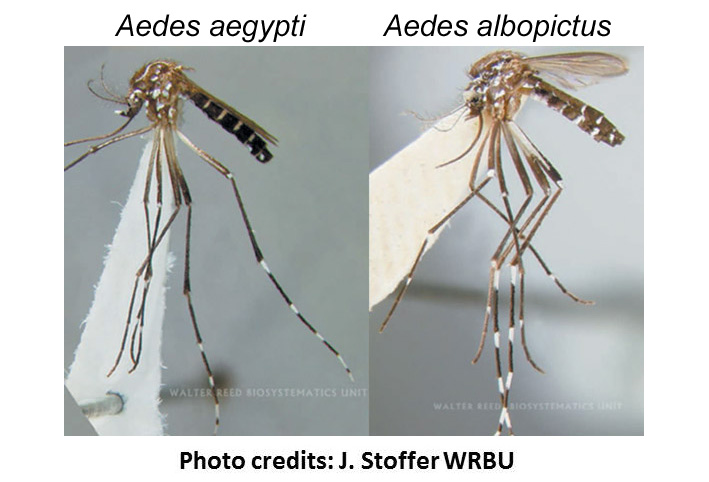 Aedes mosquito surveillance and pathogen testing to determine host preference and prevalence of chikungunya and dengue viruses in vector populations in SOUTHCOM AOR
This study addresses gaps in knowledge of Aedes aegypti and Aedes albopictus distributions, infection rates, and host biting preferences and their impact on transmission of chikungunya (CHIKV) and dengue in rural and urban areas at select sites in the SOUTHCOM AOR. These data will provide information for operational planning of military missions in SOUTHCOM and help assess the potential for the emergence of CHIKV and dengue in the U.S.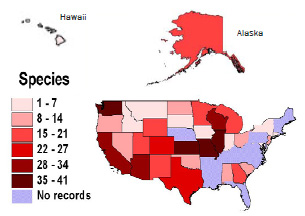 APHCR-W - long term mosquito surveillance from U.S. Army installations in 20 western states
Mosquito trap data at the US Army Public Health Command Region-West (APHCR-W) dates from 1947, making this one of the longest running mosquito surveillance programs in the world, and providing a unique resource for understanding changes in mosquito occurrence and abundance in the United States. Georeferencing, which allows collection locations to be mapped for spatial analyses, was undertaken by VectorMap, resulting in over 100,000 mapped records mainly from US Department of Defense (DoD) facilities in the western United States. More information.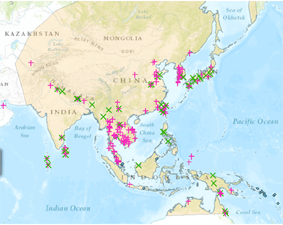 WRAIR/NMRC/OHIO STATE UNI - Towards the first comprehensive map of mite-borne scrub typhus risk areas.
For the first time, a comprehensive map of human scrub typhus cases has been established, via the VectorMap data portal. Scrub typhus is an acute chigger-borne febrile disease that is endemic in the Asia-Pacific area, and was responsible for thousands of cases and hundreds of deaths in soldiers during World War II. To date the endemic focus of scrub typhus has been poorly defined, but investigators have used literature reports to map probable and confirmed human cases via the Mite map service within VectorMap. These data will facilitate patient diagnosis by making the clinician more aware of the threat in the immediate area where patients seek treatment. More information.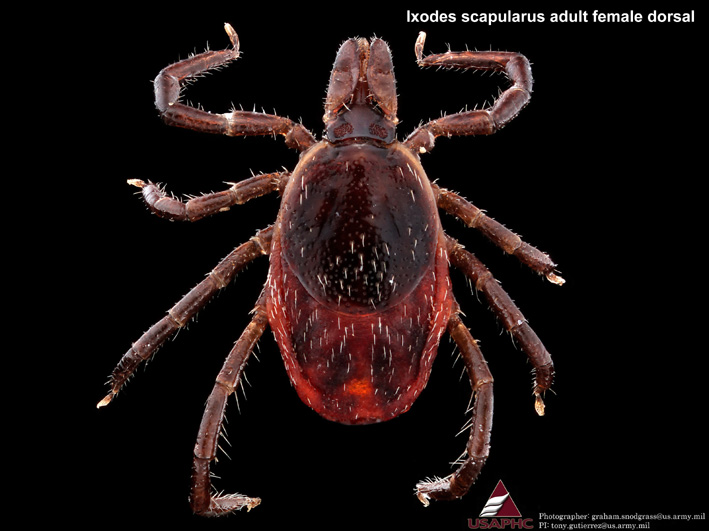 U.S. Army Public Health Command: Department of Defense Human Tick Testing Kit
The Department of Defense Human Tick Test Kit (HTTK) is a free tick identification and pathogen testing service provided by the U.S. Army Public Health Command (USAPHC). Ticks collected in the continental U.S. by military personnel, military dependents and DOD civilian employees are submitted via the HTTK for identification and pathogen screening by the Tick-Borne Disease Laboratory of the Entomological Sciences Program of the USAPHC. Collection locations and pathogen screening results are databased and used to inform tick-borne disease risk assessment for DoD personnel and their families within the U.S. To date, there are 24,165 tick records mapped in VectorMap from the HTTK. More information.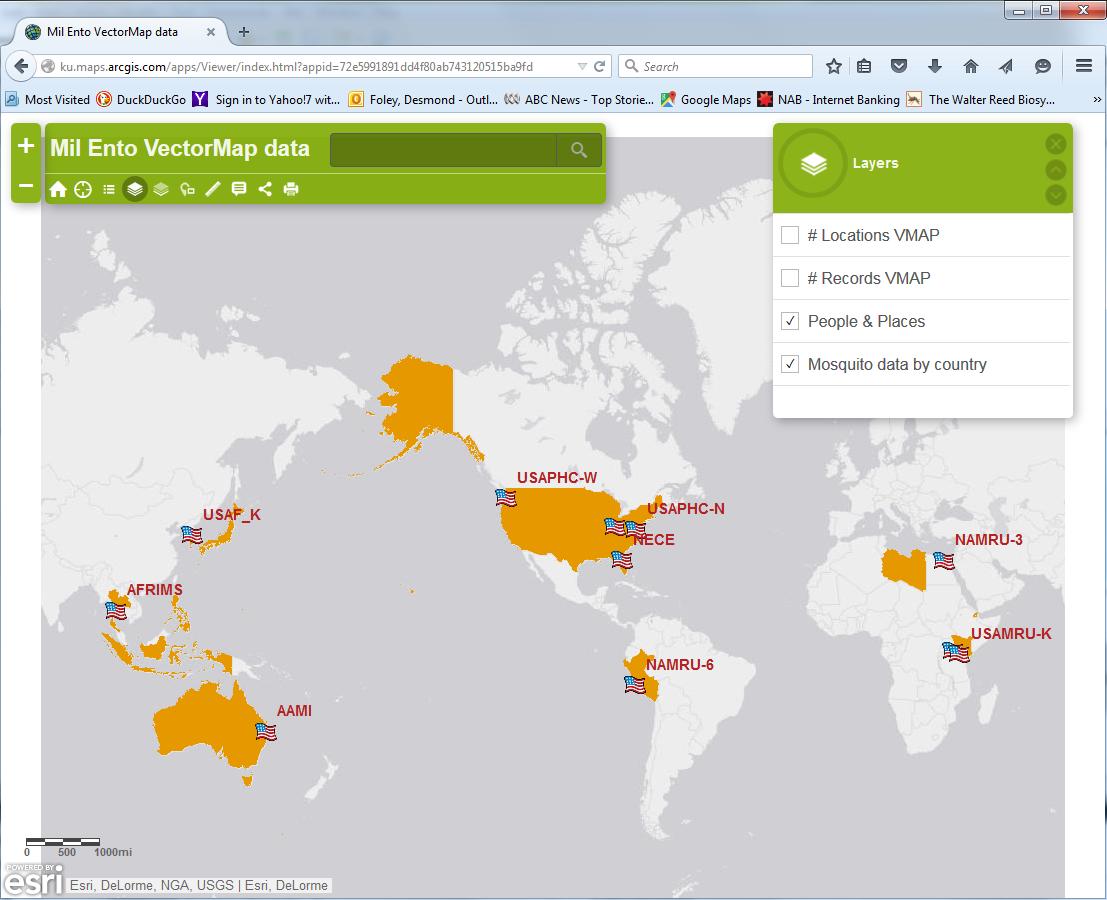 Entomological Surveillance Working Group (ESWG)
We have formed an Entomological Surveillance Working Group (ESWG) to better coordinate, standardize and synergize our respective biosurveillance efforts to maximize the usefulness of entomological and associated pathogen screening information for our military partners. WRBU has also volunteering to help establish a mosquito, sand fly and tick voucher specimen repository as part of the Smithsonian / WRBU national arthropod and frozen DNA collections.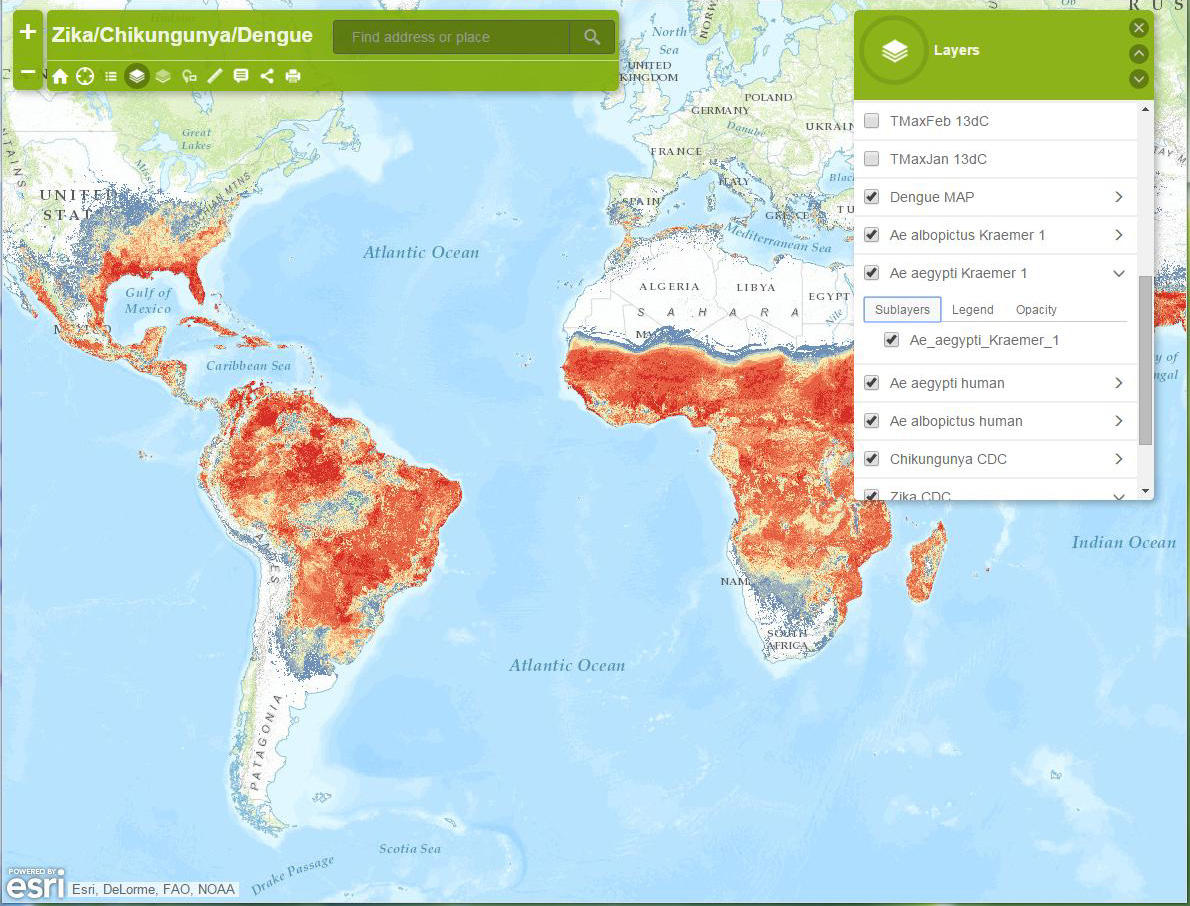 Vector hazard for Zika/Chikungunya/Dengue
With the spread of the Zika virus we have responded by gathering information from VectorMap about the distribution of the primary vectors, Aedes aegypti and Ae. albopictus to assist in understanding the potential vector hazard. Zika along with Chikungunya and Dengue share vectors, so the information about Zika presented here will be useful for understanding the distribution of all of these mosquito-borne pathogens.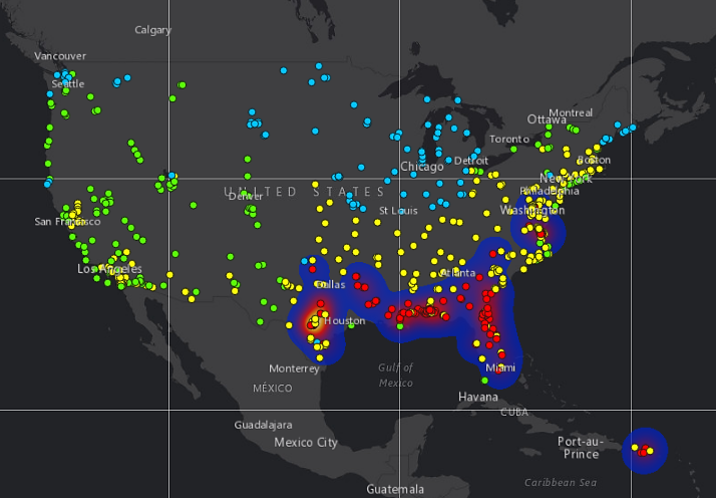 Vector hazard for Zika/Chikungunya/Dengue within US military facilities
view the last near realtime and forecast Excel spreadsheet that maps and rates individual U.S. military facilities (CONUS, Alaska, Hawaii, Puerto Rico & Guam) by Zika risk factors such as modeled average Zika suitability, and recent temperature suitability and modeled average suitability for the vectors Aedes aegypti and Ae. albopictus. Spreadsheet also contains Action advice for each facility and potential human population impacted to enhance near term preparedness posture. See maps and summary tables below for facility by state.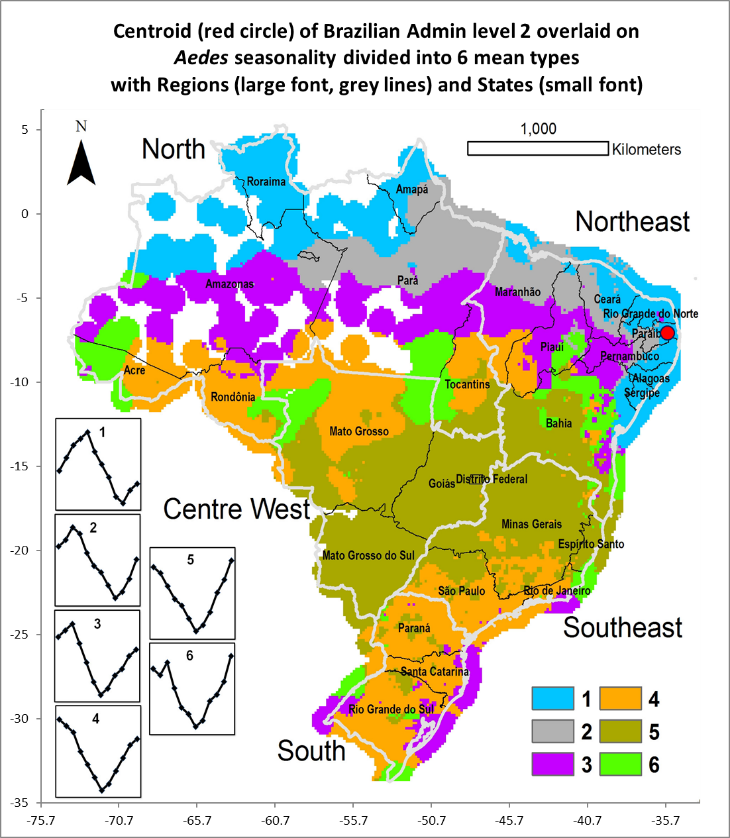 Exploring Seasonality of Aedes Vector Hazard in Brazil
Arboviruses transmitted by Aedes mosquitoes are of great concern to public health across the world. Aedes aegypti and Aedes albopictus are of particular concern because of their close association with humans. These two species are vectors of several arboviruses including yellow fever, dengue, chikungunya and Zika viruses. Brazil is one of the countries that is most impacted by these vectors and the pathogens they transmit. Knowledge about the seasonal changes in vector activity is important as it informs the timing of intervention strategies. To assist ongoing efforts in Brazil to anticipate when Aedes vector hazards and the risks of arbovirus transmission are highest, we developed a simple Excel-based tool that uses monthly habitat suitability models to display various aspects of average Aedes seasonality for user-defined second order administrative areas of Brazil. Our aim was to create an easy to use interface between monthly vector habitat suitability models and areas of interest for those lacking the time and skills to use learn and deploy GIS software.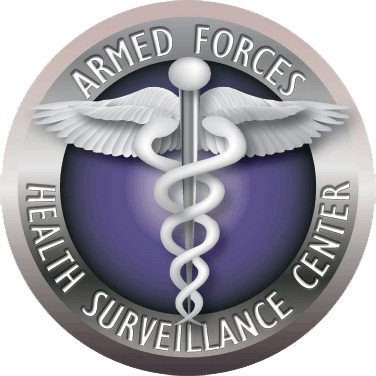 Copyright 2014 |
Smithsonian Institution
|
Privacy
|
Terms of use