Emerging infectious diseases such as Zika virus are expanding their ranges, and the Caribbean has recently been experiencing an explosion in cases of Zika virus infection. Due to the lack of treatment options for Zika, there is a need to monitor areas where transmission is occurring to improve risk communications and force health protection recommendations. Although Ae. aegypti and Ae. albopictus are considered the primary vectors of Zika, it is possible that other mosquitoes, especially in a new niche, may play a role in Zika transmission. Historically, when a virus is introduced into a new ecosystem and into susceptible populations, new vectors of transmission may arise and the disease may spread more rapidly than what occurs in endemic areas. These factors may have likely accounted in large part for the rapid spread of Zika in the Americas and the Caribbean. In this study, the density, relative species abundance, host preference, and rates of Zika infection will be assessed using RT-PCR from several genera of mosquitoes caught in and around the households in sites of suspected Zika transmission based on Ministry of Health data in Haiti. Mosquito specimens will be collected monthly to further enhance our understanding of the mosquito species involved in the transmission of Zika in a formerly naïve mosquito population. For an overview of Zika response efforts in the Department of Defense and Department of Navy, please see the following link:
http://navymedicine.navylive.dodlive.mil/archives/10607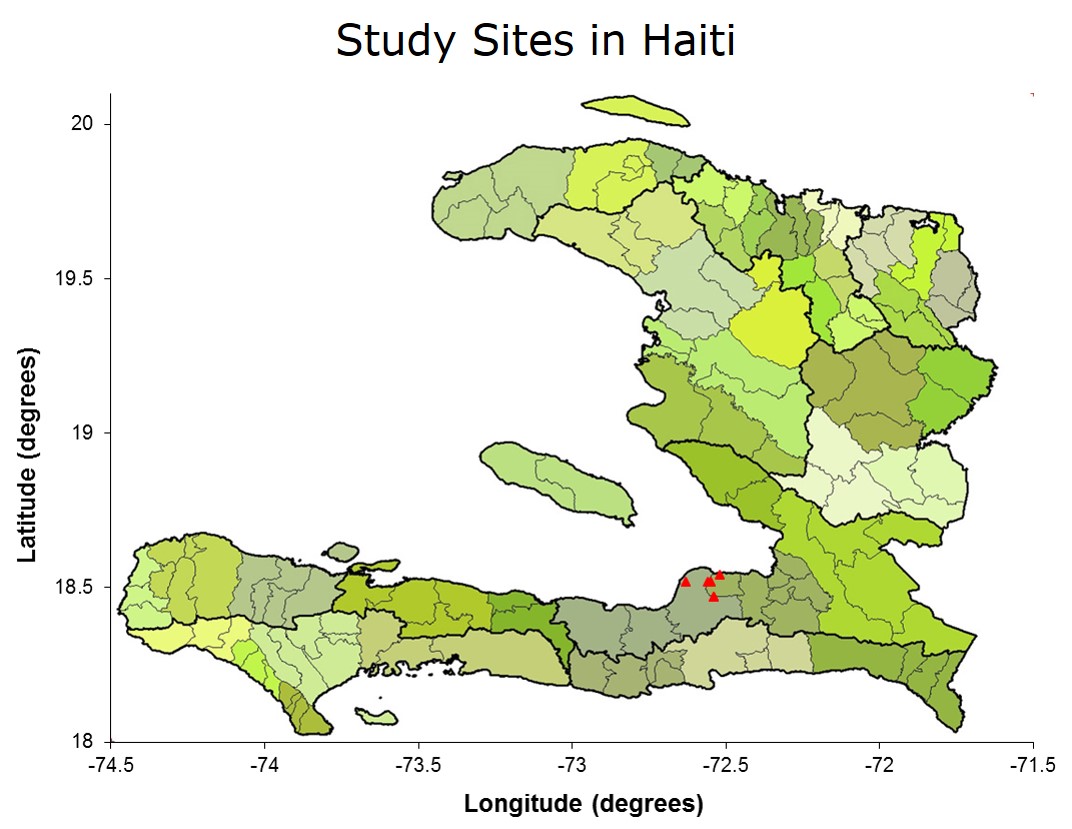 There is a critical need to move quickly: the ZIKV outbreak may burn out, and so to the window of unique opportunity to study how ZIKV get established in a new niche with a naïve mosquito population. The major advantages at our Haitian field site include: (a) ongoing studies in Haiti with built in infrastructure for the ZIKV studies and (b) we have clinical and vector-related expertise required for this effort.
Project Publications:
Dunford, J. (2017). Navy Entomologist and University of Florida Professors Track Mosquitoes and Pathogens in the Caribbean. Navy and Marine Corps Public Health Center Update.
White, S. K., Lednicky, J. A., Okech, B. A., Morris Jr, J. G., & Dunford, J. C. (2018). Spondweni virus in field-caught Culex quinquefasciatus mosquitoes, Haiti, 2016. Emerging infectious diseases, 24(9), 1765.
White, S. K., Mavian, C., Salemi, M., Morris Jr, J. G., Elbadry, M. A., Okech, B. A., ... & Dunford, J. C. (2018). A new" American" subgroup of African-lineage Chikungunya virus detected in and isolated from mosquitoes collected in Haiti, 2016. PloS one, 13(5), e0196857.
The following figures detail numbers of species collected by collection site. Data are displayed by week number and each week represents 36 hours total collecting time (3 trap nights at 12 hours each). Mosquitoes were collected using BG Sentinel V1/baited human lure traps, CDC light traps and CDC gravid traps.
Note: Data for March to August 2017 are not included here.