Entomological Surveillance Working Group (ESWG)
Excel Data Entry Form for Submitting Data to VectorMap
Most recent agenda
SCOPE: Global military entomology surveillance partners.
CONTACT: Walter Reed Biosystematics Unit (WRBU), MAJ Jeffery Clark, Desmond Foley, David Pecor
GRANTING AGENCY: U.S. DoD, Global Emerging Infections Surveillance ystem (GEIS)

Click on the image to go to the map
Arthropod-borne infectious diseases cause more military personnel deaths and debilitation than losses through active combat each year. Detailed knowledge (i.e. Entomological Information (EI)) on the identity and distribution of arthropod vector species, and the pathogens they transmit are fundamental to accurately gauge risk for deployed combat and humanitarian operations and DoD related objectives around the globe. There is the perception of a general lack of coordination / standardization for FHP entomological biosurveillance data. As a result, and with AFHSC/GEIS backing, an Entomological Surveillance Working Group (ESWG) was established composed of military partners engaged in arthropod and arthropod-borne disease biosurviellance around the globe. The ESWG's mission is to better coordinate, standardize and synergize our respective biosurveillance efforts to maximize the usefulness of entomological and associated pathogen screening information for our military partners. The ESWG had their first meeting on 17 June 2015 and will meet quarterly to coordinate efforts, standardize collection information and dispense results for use in GIS mapping, analysis and risk assessment. The WRBU VectorMap team are also volunteering to help establish a mosquito, sand fly and tick voucher specimen repository as part of the Smithsonian / WRBU national arthropod and frozen DNA collections.
See below the list of presenters and click on topic to download talk.
| | | |
| --- | --- | --- |
| TOPIC | PRESENTER | DATE |
| Field Data Submission (FDS) Part of the GEIS funded Syrian Refugee project | Mr Luke Mitchell, Walter Reed Biosystematics Unit, WRAIR, MD, United States. | 16 Sep 2015 |
| Introduction to the Entomological Surveillance Working Group (ESWG) | Dr Douglas Burkett and VectorMap team, Walter Reed Biosystematics Unit, WRAIR, MD, United States. | 09 Jun 2015 |
| Establishing Best Practices for Entomological Surveillance | Mr. David Pecor, Walter Reed Biosystematics Unit, WRAIR, MD, United States. | 18 Nov 2015 |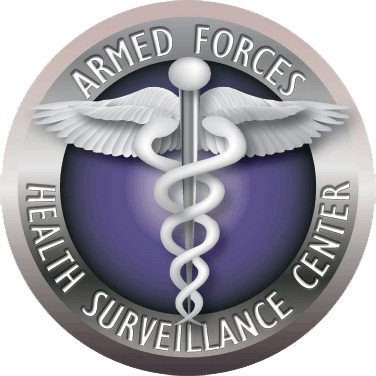 Copyright 2014 |
Smithsonian Institution
|
Privacy
|
Terms of use